London Building Control are very proud to have provided Building Control advice in relation to The Rylett House which has been shortlisted in the Don't Move, Improve! 2020 awards.  Holmecroft Gardens, another project with which we were involved, also made it to the long list.
The awards showcase the ingenuity of residential design in London today.  25 of these exceptional projects have been shortlisted for the 2020 awards, all demonstrating how a well-designed home can improve quality of life, offer functional solutions on the smallest of sites, and create beautiful spaces even within the most restricted of budgets.
The winners will be announced on 11th February 2020 and LBC would like to congratulate all of those involved, in particular Studio 30 Architects, and wish them the very best of luck.
The Rylett House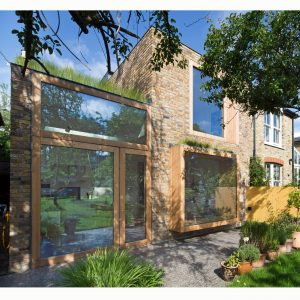 Holmecroft Gardens