Despite the wet weather, LBC's recently sponsored Property Sport Network run had a fantastic turn out with over 40 professionals working in the property and construction sector taking part.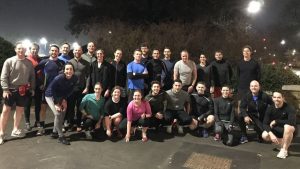 Hosted at LBC's new offices in Mayfair, the event provided not only the chance to run off the stresses of the day but also provided great networking opportunity for those involved both before, during and after the run.
LBC would like to thank all those who supported the event.
To see full details of future Sports Networks Events following the link: https://lnkd.in/evZGyDF