Central London became a playground for LBC's intrepid team (Charlene Collins, Jack House, Michael Lansley, Rob Jarvis and Ayesha) as they took part in this years Wildgoose Chase; in aid of CRASH Charity.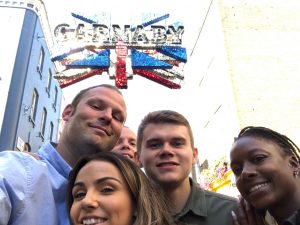 Over 25 construction-industry teams took part in a variety of interactive tasks which saw participants making their way to various London destinations, finding something colourful and pretending to be royalty in Golden Square. The photos of what they got up to are here for your enjoyment.
The group were tested on their teamwork, communication and creativity as they competed in this custom-made treasure hunt.
Last year the event raised an incredible £15,000 for CRASH charity, with the proceeds going towards assisting homelessness and hospice charities across the UK with their building projects. All at LBC hope this year is as much of a success for CRASH.