AN AMAZING £1050 RAISED IN AID OF NHS CHARITIES COVID-19 URGENT APPEAL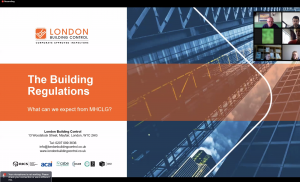 On 16 April LBC held its first online webinar on the Proposed changes to The Building Regulations – an update from MHCLG in aid of NHS Charities COVID-19 Urgent Appeal.
The free event, enjoyed by over 100 delegates, introduced the proposed changes to the Building Regulations 2010, The Building Act 1984, and the regulatory framework.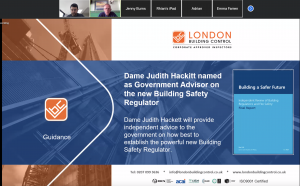 NHS staff and volunteers are doing amazing work right now in caring for COVID-19 patients and LBC are proud to be able provide essential support for our amazing NHS staff and volunteers.
We are currently working on a programme of online CPD events so watch this space or you can sign up to our ebulletin service via our website homepage.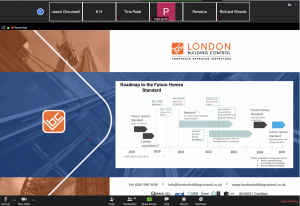 www.londonbuildingcontrol.co.uk/
Download Powerpoint presentation BR – What can we expect from MHCLG 140420
If you wish to make a personal donation to the Charity follow the link below.
https://www.justgiving.com/campaign/nhscharities-covid19urgentappeal