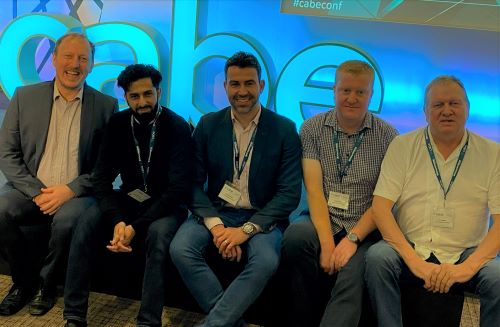 Attended by LBC representatives, this year's CABE Annual Conference demystified some of the necessary changes that are being made to improve the competency of the industry and to rebuild trust with the public. The theme, Constructive Collaboration, aimed to unite our diverse and highly specialised industry through a shared desire to raise competency.
Industry-leading speakers, each with in-depth insight into their respective fields, provided an overview of the changes and explained how we need to focus on policy, technology, and our behaviour to support them.
Among the great line up of speakers were Mark Farmer, author of the Farmer Review: Modernise or Die and commentator on industry policy-related issues, who explored the external challenges of traditional construction; former MP Nick Raynsford, Chair of CICAIR, who provided an update on politics and construction; and Dame Judith Hackitt, author of the Independent Review of Building Regulations and Fire Safety. Dame Judith made observations from her report, commented on the industry's progress and delivered key messages on how the industry should be driving cultural changes.  
Our attendees found the event informative and very much enjoyed the face-to-face to event.