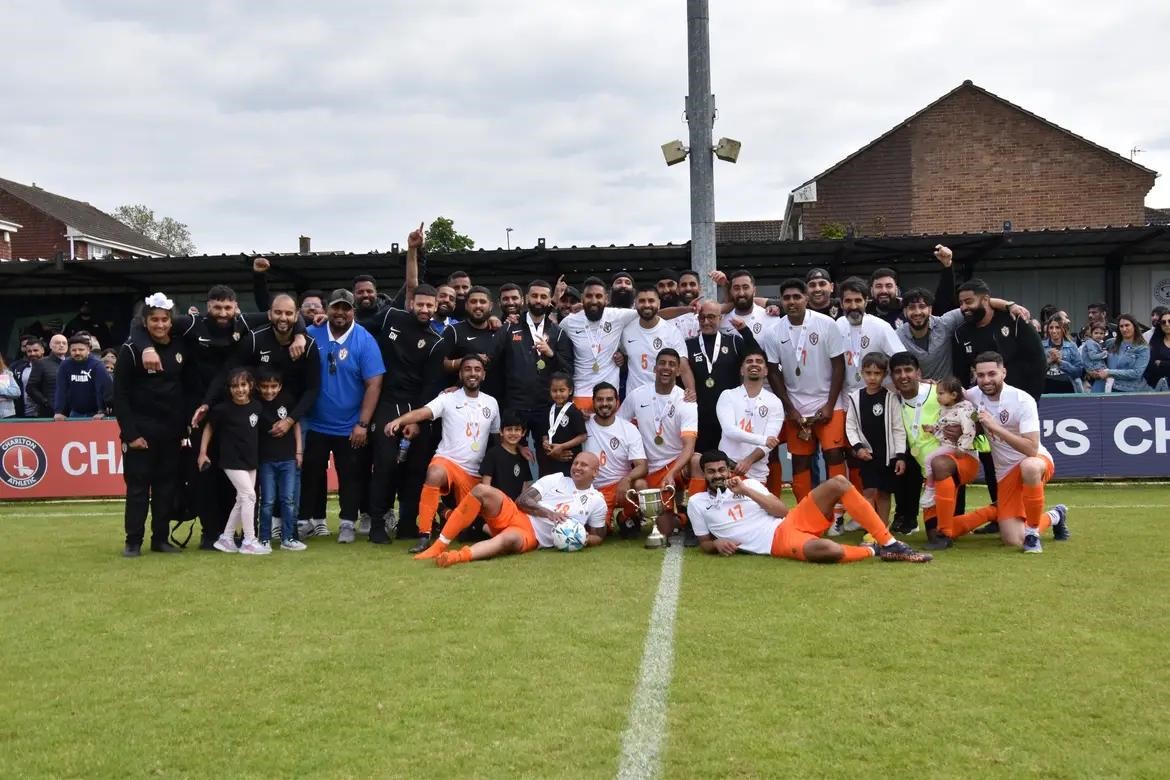 Established in 2022, by Jatinder Singh Phlora (Senior Surveyor at LBC) and his friends, EWD Eagles FC won the Leaders Trophy Cup in their first season.
Sharing a common passion for community and football culture Jatinder and his friends have enabled the team to grow into a formidable force in the local football scene, known for its unwavering commitment to excellence on and off the field.
One of the defining characteristics of the EWD Eagles FC is their dedication to community outreach and engagement.  The team regularly participates in charity events, runs its own youth football camp and a veteran's teams alongside other initiatives designed to give back to the local community and inspire the next generation of football players.
Amazingly, EWD won The Leaders Trophy Cup final which is a remarkable achievement in their first season!  They put on a stunning performance throughout the game that had their huge fan base on the edge of their seats and while the route to the final had a few bumps along the way, everyone at the club is bursting with pride that they won!
As proud sponsors, LBC wish you all the best on your fantastic achievement and for your continued success.