Huge congratulations to LBC's newest MCABE professionals – Adam Middleton, Liam McInerney and Bhavik Khokhani who last week passed their CABE professional interviews.  Sharif Ahmed also passed with a conditional offer on successful submission of a technical report.
Chartered Membership (MCABE) recognises an individual's professional competence as a fully qualified Building Engineer, which is demonstrated through a mix of academic qualifications and practical experience. MCABE demonstrates a clear commitment to high ethical standards, to cross sector collaboration and to continuous professional development.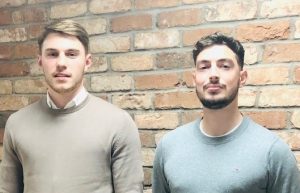 All the team at LBC are proud of our colleagues achievements and wish them all the very best in their future development.