The CRASH Annual Patrons Reception was this year hosted by AECOM at their Aldgate Tower offices, London.
Martyn Janzemin, Director of London Building Control attended the event along with senior representatives from the construction and property industry who have all given valuable time and resource to support CRASH.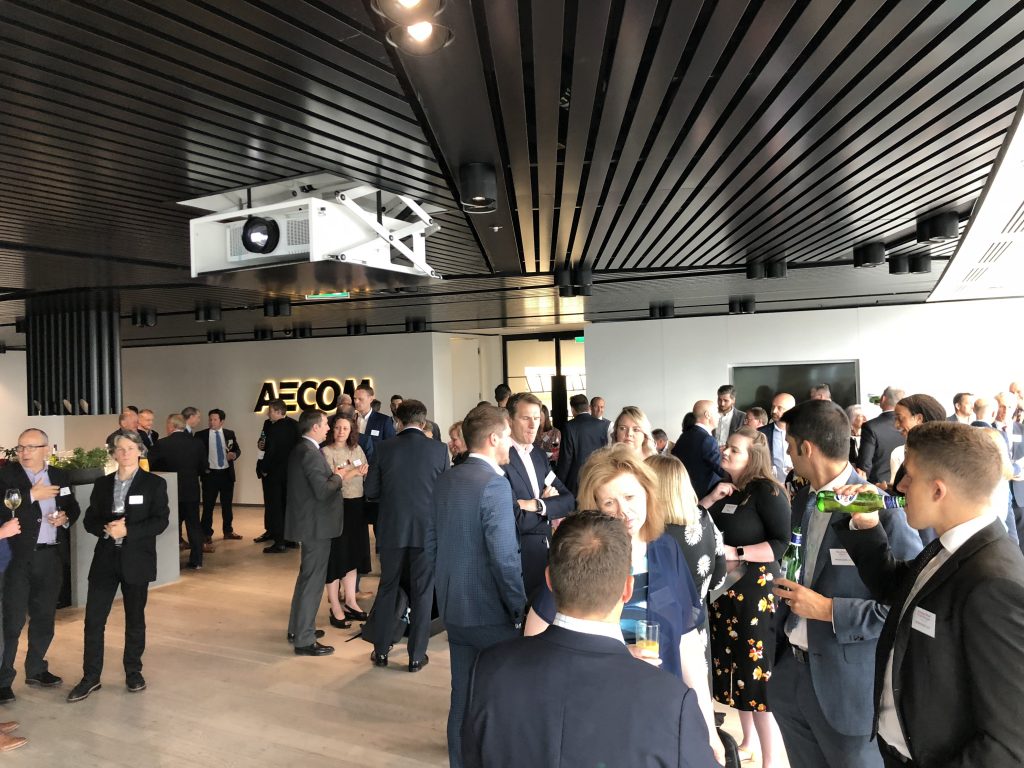 CRASH Chairman, Alan Brookes, welcomed guests and spoke about some of the remarkable achievements of the year.  CRASH Chief Executive, Francesca Roberts, then addressed the Reception. Guests also heard from Mossie Lyons, Director at Kairos Community Trust about the vital work they do to help homeless people recover from addiction.  Mossie shared stories of transformations he has seen in people at Kairos and thanked CRASH for helping with their vital construction projects for over 10 years.

Above and Beyond Awards
CRASH Patron Partner British Gypsum received recognition of their 25 year commitment to CRASH as a founding Patron; Hanson and Galliford Try for their 20 year commitment; ACO Technologies for their 15 year commitment and RedSky IT for their 10 year commitment.
CRASH Patrons Murphy, Bauder and Arcadis received awards for their outstanding contributions in the areas of fundraising, free of charge construction products and professional expertise.
CRASH also presented a Special Recognition Awards to James Utting from CRASH Patron Partner Bauder who ran the Marathon des Sables for CRASH.