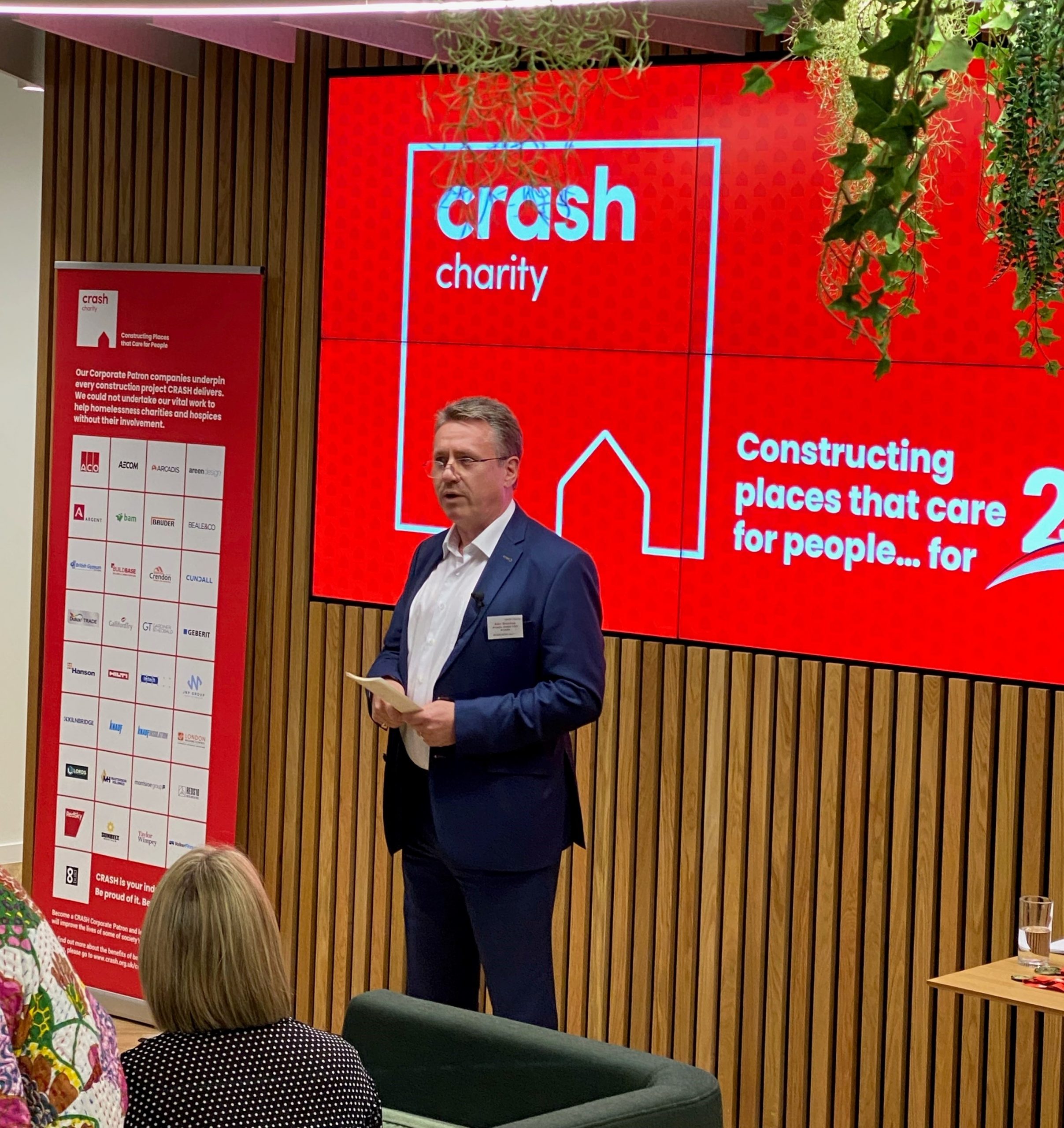 The CRASH Annual Patrons Reception was attended by LBC representatives, Martyn Janzemin, Director, and Michael Morgan, Technical Manager, along with senior representatives from the construction and property industry who have all given their valuable time and resources to support CRASH.
Guests heard from Mossie Lyons, Director at Kairos Community Trust, about their work supporting residents recovering from homelessness and addiction, the material difference we make together, and the social impact of the long-standing collaboration with CRASH.
The event was well supported and over £400,000 has been raised throughout the year via donations and pro-bono work, materials and expertise.
Congratulations to CRASH and our fellow Patrons in the raising of these much needed funds.