LBC are pleased to offer their ongoing support to Great Ormond Street Hospital (GOSH).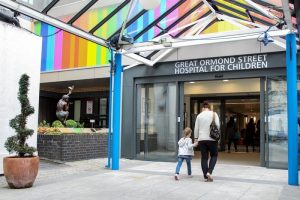 GOSH is one of the world's leading children's research hospitals. The hospital treats tens of thousands of seriously ill young people from across the UK every year, many of whom have been referred to GOSH only after their condition has become so critical that their local hospital is no longer able to look after them. Some of the most complex and least understood conditions in modern medicine are researched and treated there, and that research is shared all over the world to make sure children everywhere are given the best possible chance of a healthy childhood.
Great Ormond Street Hospital Children's Charity raises funds to help enable GOSH to:
– rebuild and refurbish outdated infrastructure;
– lead ground-breaking research into the development of new treatments;
– purchase the most up-to-date specialist equipment;
– provide accommodation and other support services for children and their families.