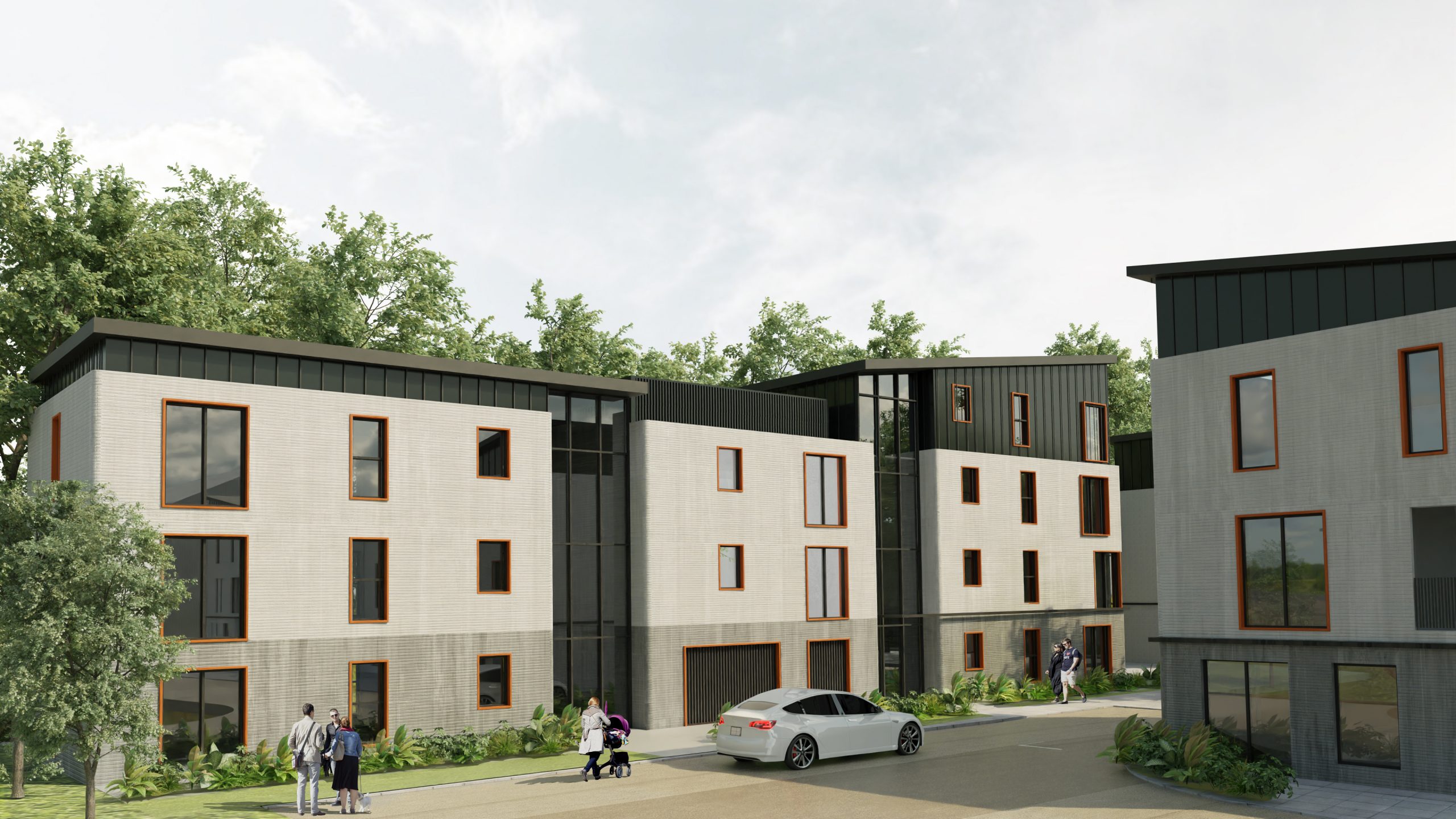 LBC are pleased to be providing the Building Control advice on this new 3D concrete printed scheme of 46 eco-homes in Lancashire.
3D printing provides a cheaper alternative to conventional building work and this project is about putting community over profits, which is important. The housing will go to homeless veterans and low-income families, giving them somewhere safe to live.
Harcourt Technologies Limited (HTL.tech), Harcourt Architects and Lindsay Baxter Design Statement
Harcourt Technologies Limited (HTL.tech) and Harcourt Architects and Lindsay Baxter Design are delighted to announce that our 3D Concrete printed (3DCP) structural wall specification has been determined as compliant with UK Building Regs Part A (Structure) by London Building Control (LBC).
This is a first for 3DCP technology in the UK and is a huge step forward for its' deployment throughout the UK and other countries whose building regulations are technically comparable.
Since our very first engagement, LBC have been exemplary in their positive attitude to what is a new technology and have provided very clear and practical advice at every stage in achieving this positive outcome.
Combined with the critical and focused support of our Structural Engineers, Lindsay Baxter Design Ltd we look forward to working with LBC on our upcoming and future 3DCP projects as we help roll out the delivery of more affordable, consistent, and efficient high-quality homes and buildings throughout the UK and beyond.