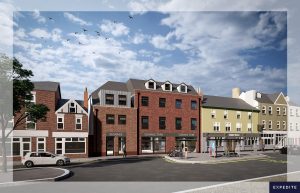 LBC are pleased to have provided the building control advice to Urban Centric and Expedite on this project and for the opportunity to work with them again.
The works consisted of the demolition of a pub and workshop to facilitate the new purpose-built student development (71 no beds and 1 no warden flat).
The scheme is the only PBSA scheme to be given support by Exeter planning committee since 2018.