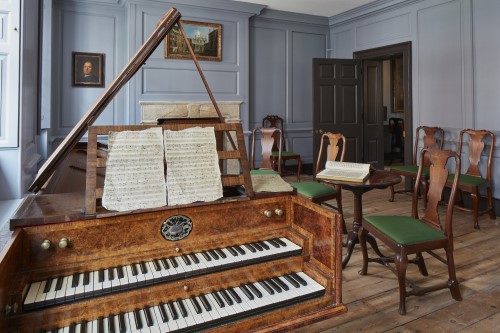 We are pleased to have provided the Building Control advice on the recent £3million restoration to Handel Hendrix House.
Handel's London home has now been fully restored and exhibitions shed new light on the great composer and his next-door neighbour, rock legend Jimi Hendrix.
The £3million project to open all of Handel's house to the public for the first time by restoring the basement and ground floor, until recently a luxury goods shop, and refurbishing the upper floors which were first opened in 2001. Through this project, the charity has:
Faithfully recreated Handel's basement kitchen with all its fixtures and fittings, carefully detailed on research and an inventory made shortly after the composer's death.
Restored the ground floor parlours in which Handel would receive his guests and aristocratic patrons and in which his assistant, J.C. Smith, would sell tickets and subscriptions to new works. Until recently, these rooms were an independent shop.
Restored the front façade of 25 Brook Street so that visitors can finally enter Handel's home through his front door.
George Frideric Handel lived at 25 Brook Street from 1723 until his death in 1759. It was here that Handel wrote and rehearsed his greatest works, including Messiah.
In 1968, Jimi Hendrix moved into an adjoining flat at number 23. Here, in the only place he said he felt truly at home, Hendrix entertained, inspired and collaborated with other icons of British 60s rock music.
Open to the public since 2001, Handel Hendrix House is a charity (The Handel House Trust, Registered Charity No. 1006009) and an accredited museum. To find out more visit:  https://handelhendrix.org/
Photography courtesy of:  Handel Hendrix House/Robin Forster