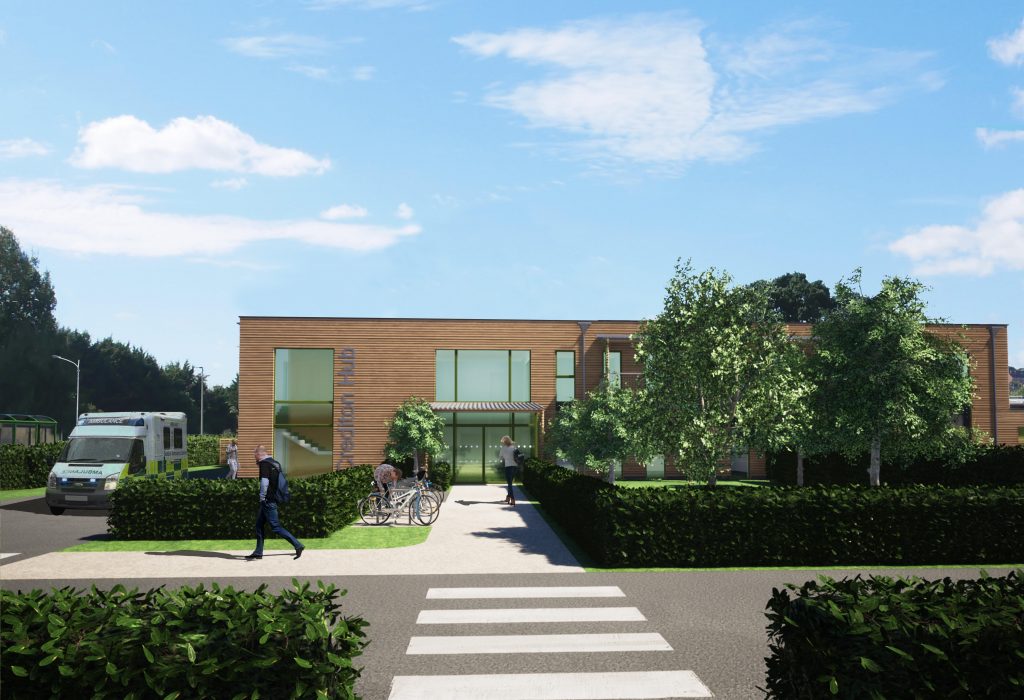 This project which will house two existing GP practices which
are amalgamating into a single practice. The new building contains a same-day
service area as well as independent areas for clinical use, administration,
waiting areas and staff-rooms. The building is Phase 1 of a much larger planned
facility including out-source provision from Exeter's RD&E Hospital.