London Building Control are very proud to have provided Building Control advice in relation to 20 Stories, Manchester which has been shortlisted in the Restaurant & Bar Design Awards 2019.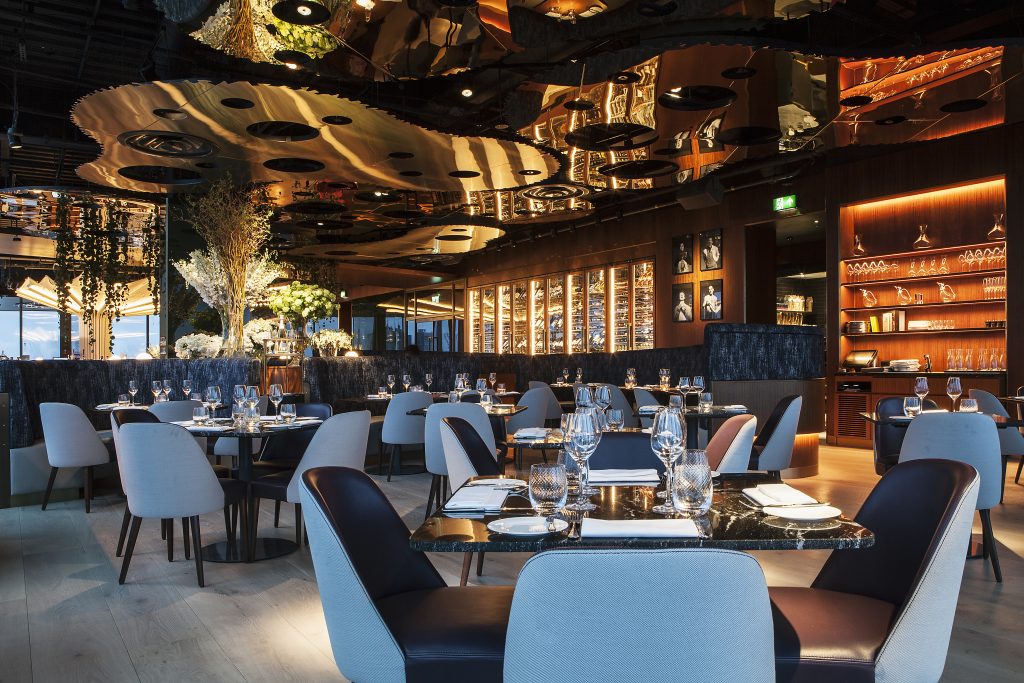 20 Stories opened this spring as D&D London's first restaurant in Manchester – located on the 19th floor of No 1 Springfields, with the restaurant, bar and terrace, being billed as a 'garden in the sky'.
The concept for 20 Stories was designed by New York based architecture and interior design firm CetraRuddy, with DesignLSM being chosen by D&D London to work in partnership as Executive Architects.
'The Garden in the sky' concept conveys a glamorous and sophisticated ambience, merging with art elements, native materials and handcrafted textiles to create a feeling of warmth and authenticity.
The restaurant offers a variety of distinct indoor settings including the main restaurant, a private dining room, a cocktail bar, and a more casual brasserie and grill. The bar serves as a centre-piece for 20 Stories, with the dramatic form of its shimmering, illuminated canopy referencing "a grand specimen tree".
Outside, an expansive terrace and rooftop garden offers 360-degree views and a series of intimate all-weather gathering spaces. An alfresco fireplace is set amid a lush installation of native plants and specimen silver birch trees lit with dramatic lighting.
The 2019 Awards ceremony will be held in London at the beginning of October and LBC would like to congratulate all those involved with this project and wish them the very best of luck.