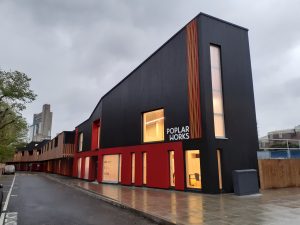 New London Awards 2020
Congratulations to all at Niblock (Builders) Limited on being shortlisted for this year's New London Awards 2020.
The project at Poplar Works is a multi-million-pound fashion hub.  Developed by Poplar HARAC in partnership with London College of Fashion, UAL and The Trampery and designed and constructed by Niblock Building Contractors.
The project has transformed garages at Abbott Road and Teviot
Street and the open space next to the A12, into a fashion and
makery enterprise centre, which will comprise manufacturing,
training and affordable studio space, together with a community
accessible café, events space and garden area. Poplar Works will
bring training and employment opportunities to the area, support
inclusive sustainable growth and pilot change in local area for
the fashion industry.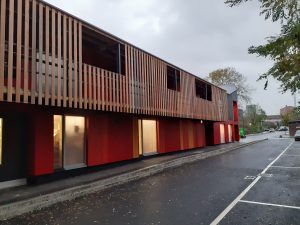 Supported by the Mayor of London, NLA's annual Awards seek projects of the highest design quality which make a positive contribution to their surroundings and life in the capital. A prestigious international jury of architecture and urban design experts, advised by a team of London-based expert assessors, will now go on to select winners, both built and unbuilt, in 13 different categories.
LBC are proud to have provided the Building Control service for this impressive project and we wish NiBlock all the very best.