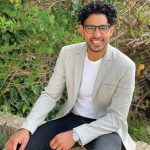 With rising demand to prove competence in building control, candidates shouldn't be deterred by the rigour of the APC process – which is designed to ensure they maintain the highest standards.
Adam L'Aimable
In 2020 Adam L'Aimable qualified as an RICS Chartered Professional and has recently had an article published in the RICS Built Environment Journal detailing his thoughts and experience of the process.
His article covers training routes available and is full of advice for those considering the routes to a professional qualification.
Adam is a Senior Building Control Surveyor at LBC and has been involved in commercial and residential projects throughout the UK for over 14 years. His extensive knowledge and understanding of the industry and building control has led to many project successes including the conversion of ex local authority 17th Century grade II listed building into a boutique hotel and a National Trust Property conversion, development and refurbishment Project with a build cost of over £2.5 million.