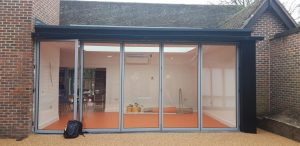 LBC, as a Patron of CRASH, were pleased to offer Building Control advice on the construction of a single storey dining room extension at Greenwich & Bexley Community Hospice.
Led by VolkerFitzpatrick Ltd, CRASH Patrons and supporters, shared their professional expertise and materials to build a new dining area for the Hospice which provides specialist palliative care to people who have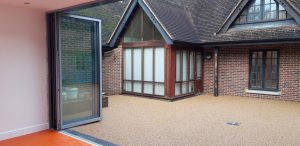 a terminal illness, along with facilities for their families and carers.
Thanks to their generosity, patients now have a beautiful dining space where they can relax and enjoy quality time with those they love. The new space will also be used by patients and their families to celebrate special occasions, at what can be a very difficult time. The project saved the hospice £140,000.
Congratulations to all those who took part in this project, we are sure it has made an incredible difference to all its users.
*The works took place between Oct 2019 and March 2020, before the COVID-19 outbreak.