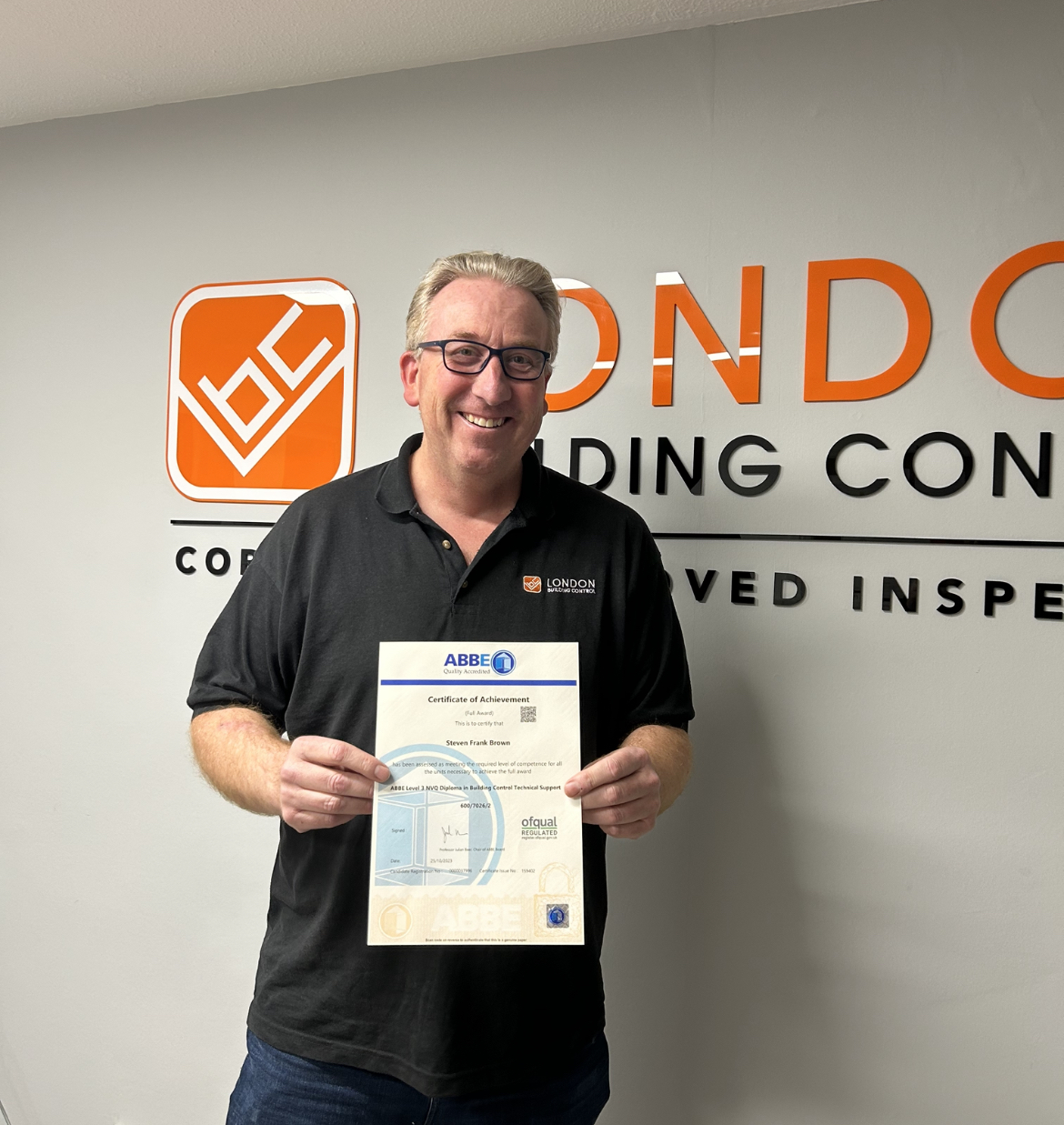 Steve is the latest LBC staff member to complete the NVQ Level 3 Diploma in Building Control Technical Support.
Steve is the Assistant Manager in our Chichester Office, assisting in the provision of an enquiry service for the public, dealing with client enquiries on technical and administrative matters relating to building control and oversees the application process.
Congratulations Steve on the successful completion of your TECH Cabe qualification.